Rosemont B&B Cottages in Little Rock, AR is making traveling with your pet even more wonderful. When you stay with us between now and August 30th, if you mention the term "PET FREE" when you make a reservation, your pet will be our guest with No Pet Fee.
We love having these special guests stay at Rosemont Cottages. I feel joy every time I see one romping through the garden or napping on one of the balconies.
We enjoy our feline guests who seem to sense they are welcomed and make themselves at home. Balconies and window sills seem to be their favorite hangouts. They are a particular treat to our two cats, Marco & Max, who are certain all have come to visit them.
WELCOMING NEIGHBORHOOD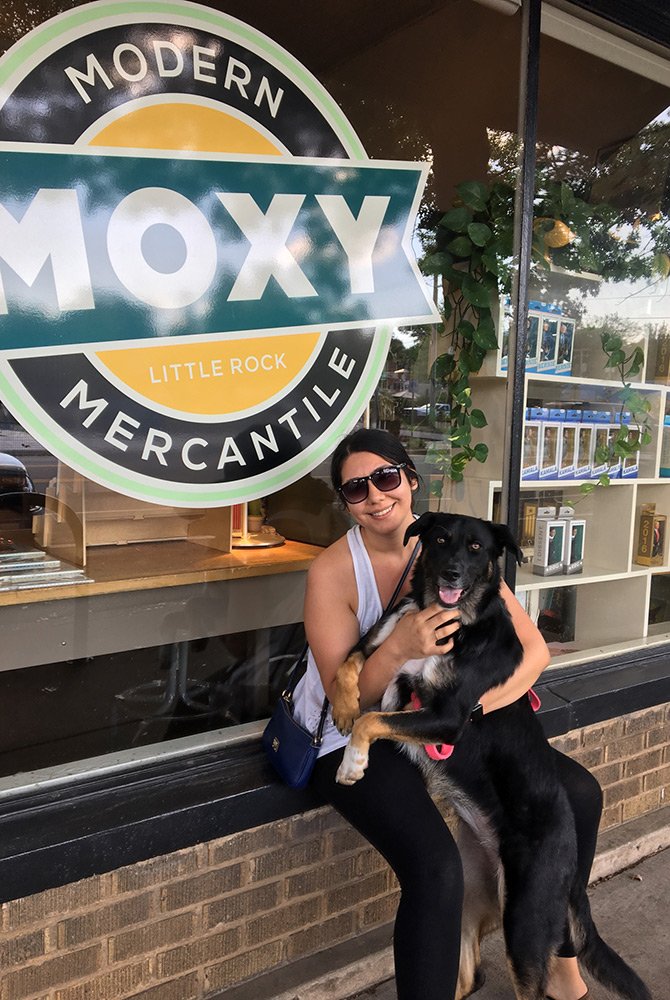 There is the added pleasure of experiencing a Pet-Friendly neighborhood. Most of SoMa District's restaurants and shops welcome your leashed dog and share their shop cat if you are sadly traveling without a 4-legged companion. SoMa is 4 blocks from the cottages and offers doers and goers every possible day or night time diversion.
The neighborhood also offers Bark Bar for your dog's social encounters. There is often a celebration of some kind going on but, whatever the day, it's always a fun time. As the name implies it is a bar with special libations and snacks for canines and humans. Another great neighborhood option is MacArthur Park with a vast Dog Park that is divided by size and features every kind of dog tempting activity.
BOOK YOUR STAY TODAY!
Anytime is a good time to come to Historic Downtown Little Rock.
Summer, however, has a charm all its own plus NO PET FEE through August 30th. Call/text soon.