Cottage Breakfast
Choose from four delicious options.
From $20


More...



For Lovers Only
Our most popular package - Godiva chocolates, rose petals, a bedside bouquet, champage .... $75


More...



Champagne, Chocolate Dipped Strawberries & Candles
Complete the aura of romance and sweet indulgence. $55


More...





Spa Indulgence Package


Luxuriate in the soothing enjoyment of your own Spa experience. $65


More...



Simply Romantic
Wine, chocolate, candles and a lazy morning are yours. $45


More...




Gift Certificates are great
for any occasion!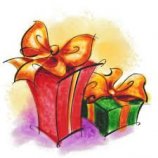 ROSEHAVEN COTTAGES
THE WARMTH AND CHARM OF PRIVATE COTTAGES-CABINS OFFERING GUESTS QUIET, SPACE AND LUXURY TO ENJOY ANY SEASON


Arkansas cabins are at their best in Downtown Little Rock. Upscale cabins and and cottages are a welcome accommodations alternative and Rosehaven Cottages are Little Rock's finest. Tucked away in the acclaimed Governor's Mansion Historic District, these cabin-cottages are close to everything in Little Rock. Free from commercial bustle, your urban experience will include sidewalks for walking, beautifully restored 19th & 20th century homes, plus neighborhood restaurants and shops that are just blocks away. Everyday cottage features include a private entrance, romantic bedroom & bath, fireplaces, separate sitting room, kitchen or kitchenette.


AMENITIES




Luxurious & Spacious Cottage
Auto Self Check-In
Your Own Private Entrance
Well Furnished Kitchen or Kitchenette
In-Cottage Dining Area

Wireless internet Throughout
U-Verse Cable Television
Convenient Curb Parking at Your Door
Enclosed Garden or Front Porch
Spa Robes & Bath Amenities