Add an Enticing Extra to make your stay even more special.

The Glorious Getaway
Three glorious days filled with tempting pleasures.


More...



Inn-Room Breakfast
Be lazy and let us pamper you. $15


More...



Cottage Breakfast
Choose from four delicious options.
From $20


More...



Champagne, Chocolate Dipped Strawberries & Candles
Complete the aura of romance and sweet indulgence. $55


More...





Spa Packages


Luxuriate in the soothing enjoyment of your own Spa experience. $40-$70


More...



Romance Package
Wine, chocolate, candles and a lazy morning are yours. $45


More...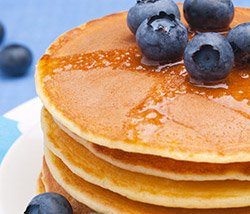 ROSEMONT BED & BREAKFAST

THE BEAUTY OF THE SEASON ENVELOPS THIS LOVELY FARMHOUSE PROMISING GUESTS LUXURY, COMFORT AND EXQUSITE PAMPERING

Casually elegant, unquestionably comfortable and decidedly sophisticated with never a thought to being stuffy ... that is the perfect description of Rosemont Bed & Breakfast. Our four guest rooms and one romantic cottage are beautifully designed for your pleasure ranging in size and amenities but all are restful retreats thatl wrap you in luxury and comfort. Stretch out, prop up your feet in the Inn's Living Room. There is a warming fire and a large screen television, artfully concealed in a vintage cabinet. Stroll the few steps to our front porch or visit the Inn's secluded garden shaded by centuries-old trees and plantings. You will always find complimentary snacks and beverages in the dining room and we are fond of midnight snack-seekers.
WE ENCOURAGE GUESTS TO LINGER WHILE ENJOYING A LAZY MORING AND AN EXCEPTIONAL FARM-TO-TABLE BREAKFAST

In the ageless traditions of Southern hospitality, Rosemont serves breakfast with all the grace associated with leisure and luxury. But we take it a step further ... we serve farm-to-table food using the wonderful fresh meat, dairy, eggs, fruits, and produce that are grown and raised here in Arkansas. Much of it is brought into Little Rock by farmers from the surrounding small towns. All is fresh, local, and served daily to our guests to make breakfast an event!

CHOOSE THE GUEST ROOM THAT BEST SUITS YOUR NEEDS AND DESIRES ... ALL CAPTURE THE CHARM OF A BEAUTIFUL TIME


From the large Somerset with king bed, fireplace and double Jacuzzi to the intimate, sun-filled Greenbriar there is a corner of Rosemont meant for you. The traditional grace of the Dickinson includes the original fireplace and tall walk-thru window with a perfect view of the front porch. Undisputedly our most romantic room is the incredible St. Clair with its 4-poster bed, fireplace and enclosed sleeping porch. Topping the offerings is the unique Gardener's Cottage with its private entrance, balcony porch and an unequaled level of quiet and privacy ... How to choose!




AMENITIES






Luxurious Bedroom
Private Bath
Full Breakfast Served Daily
Daily Housekeeping
Off-Street, Free Parking
Complimentary Snacks & Beverages

Flat Screen Cable Television
Wireless throughout the Property
Registered Guest Entrance
24-Hour Self Check-In
Central Air & Heat
Innkeeper in Residence