WINTER & MIDWEEK RATES
All Guest rooms and cottages have a midweek rate ... check it out!

PET FRIENDLY
Your pets are always welcome ... Never leave home without them...

CHAMPAGNE, CHOCOLATE DIPPED STRAWBERRIES
Complete the aura of romance and indulgence $55
More...

LOVERS ONLY PACKAGE
Rose Petals, Chocolates, Wine or Champage ... total extravagance
More...

Gift Certificates are great
for any occasion!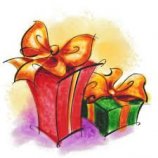 ROSEMONT GUEST HOUSE

GUEST ROOMS AND COTTAGES CAPTURE THE CHARM AND COMFORT OF THIS RESTORED DOWNTOWN FARMHOUSE


Little Rock, AR lodging offers a unique urban experience at Rosemont Inn & Cottages. No guest room or cottage is the same. We are Pet Friendly, surrounded by sidewalks, trees; offer guests a secluded garden, front porch and Farm-to-Table breakfast served daily. Guest rooms and cottages have queen or king beds, cable TV, free wireless internet, in-suite bathrooms,and most have fireplaces and over-sized Jacuzzi tubs ... the very best of all worlds!
AMENITIES

ROOMS SLEEP 1-3, COTTAGES 1-4
Luxurious King or Queen Bedroom
Private Bath
Daily Farm-to-Table Breakfast
Free Off Street Parking
24-Hour Check-In Available

Cable Television - Wireless Interne
Central Air & Heat - Ceiling Fan
Porches and Garden
Spa Robes - Bath Amenities
Iron/ Ironing Board, Hair Dryer